"

I am a falling star / Burning bright / Wherever you are" - Ben Schwartzman - "Let Me Go"
BEN'S STORY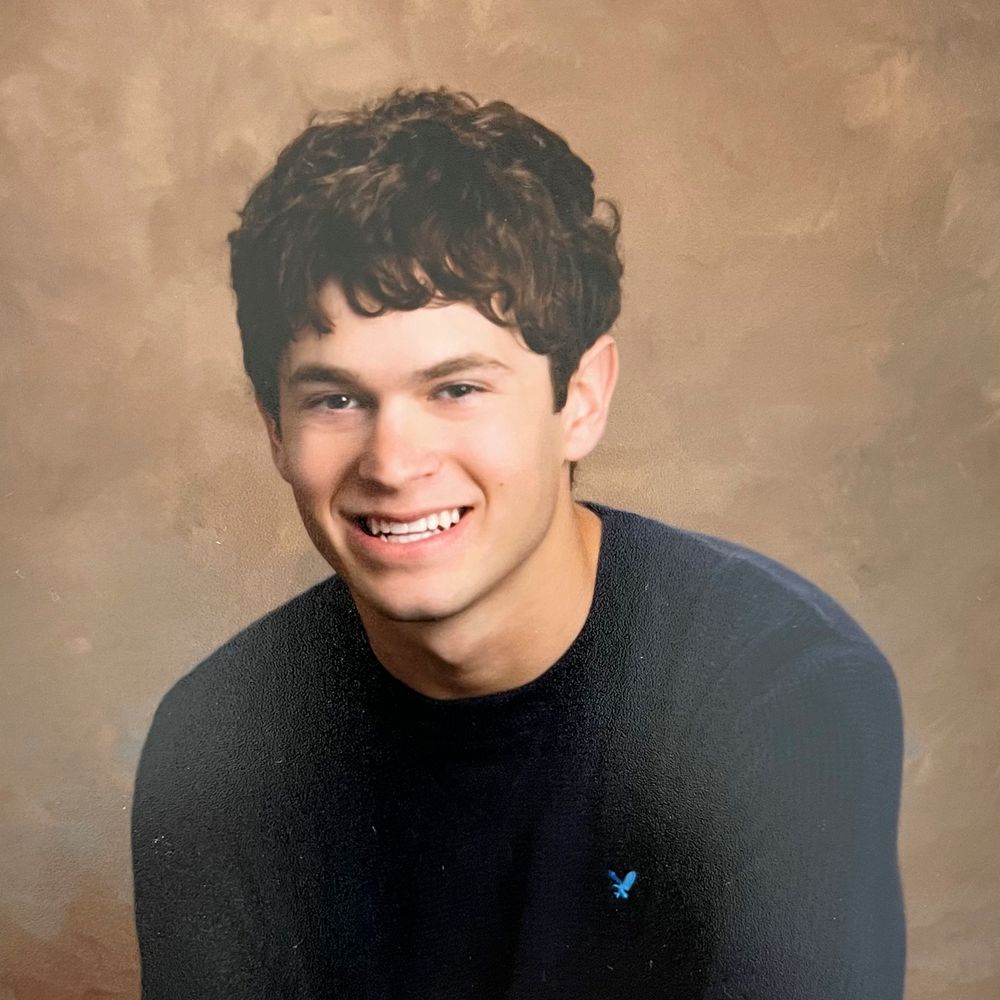 Ben Schwartzman was born June 5th, 1988 in Long Beach, California.
He was the oldest child of Ed & Debbie (Flanagan) Schwartzman.
Ben's sister Hayley was born almost 3 years later, on February 13, 1991.
When Ben was 4 years old, his family relocated to Schererville, Indiana. Schererville is considered part of the Chicagoland area, and is located just 35 miles from downtown Chicago.
Ben spent the remainder of his life in Schererville, Indiana.
Ben enjoyed a very typical childhood. He had many good friends growing up, and enjoyed participating in athletics and music. 
When Ben turned 14, he started showing an interest in guitar. His earliest influences were Bob Marley, Elliott Smith and Sublime. In fact, the first song Ben ever played on his acoustic guitar was Sublime's "Santaria".
By the age of 16, Ben was playing in local coffee shops and area open-mics. He played with several bands, and even started playing an electric guitar instead of his beloved acoustic guitar.
It was at this point in Ben's life that he was diagnosed as being bi-polar. For the remainder of his life, Ben battled depression, seeing a counselor and a psychiatrist.
After three years of battling depression & bi-polar, Ben ended his life by hanging himself.
His suicide was a shock to most people who knew him. They didn't know about his battles with depression &  bi-polar because he always had a smile for everyone he met. The community's outpouring of grief was incredible. People stood outside in the rain for hours just to pay their respects.
Since Ben's suicide, Ed Schwartzman has been on a mission to do something positive with the eleven original songs his son recorded.
Over the years, Ed has reached out to countless musicians and other celebrities, in the hopes of doing something positive with the music Ben left behind. Some of the celebrities Ed has spoken directly with include: John Mellencamp, The Gin Blossoms, Rome (lead singer of Sublime),Colin Hay (Lead singer of "Men at Work"), The Zac Brown Band, Jermaine Jackson (Michael's brother), Jamie Tworkowski (Founder of "To Write Love on her arms"), Quincy Jones, Johnny Crowder (musician and founder of "Cope Notes"), Glenn Close (Academy-award winning actress and founder of "Bring Change to Mind") and many others.
In October of 2021, Ed was able to upload the music onto a few streaming services (Spotify, Apple Music, Amazon, etc).
It is his hope that people will be able to find Ben's music on these streaming services and begin downloading it and sharing it with their friends.
Ed has no desire to make any money from this project, and if any money is generated he is donating all proceeds to Centerstone from Nashville, Tennessee. Centerstone is a remarkable not-for-proft that provides mental health and addiction recovery.